the title..God i wish i was getting a two for tuesday dominoes right now! but no I'm not. It's actually because i have two outfits to show you!
Today was a pretty shit day, College is annoying me. I just didn't want to be there today! and my friend wasn't in so it was pretty shit, I did get a white hot chocolate from moksha thought so i guess it wasn't too bad! have any of you tried the white hot chocolates? SO much better then normal hot chocolate. I didn't get much work done today but oh well I'm spending all day tomorrow finishing it and hopefully I'll get another white hot chocolate anyway I'll get on with the outfits! firstly I'll show you what i wore today. It was SO warm in Brighton today it made me so happy. I was hot in a cardigan!
Shorts Vintage Levi from Urban Outfitters| Stripey top H&M| H&M black cardigan|
So once again i am wearing my stripey top! I told you it was glued to me. bit trampy isn't it? thinking off wearing it again tomorrow. Hmm probably shouldn't! I mean it's not dirty buuuut it's a bit trampy. Oh well! so yeah this was my outfit today. to be fair i did take the cardigan off most of the day as it was too hot to wear it! can you believe it.. yes it was TOO HOT! woo yay for the weather. this picture is a bit of shit one but the outfit did look better in real life i promise, I did feel very summery as well! Can't wait till i can wear this outfit with my Office gladiators and no tights! oh i can only dream right. so anyway the shorts are quite tight..i think i've put on weight on my arse! I'm the kind off person who has a small waist but i feel my hips and ARSE are huge, well thats what i think anyway. I am a bit conscious of my bum.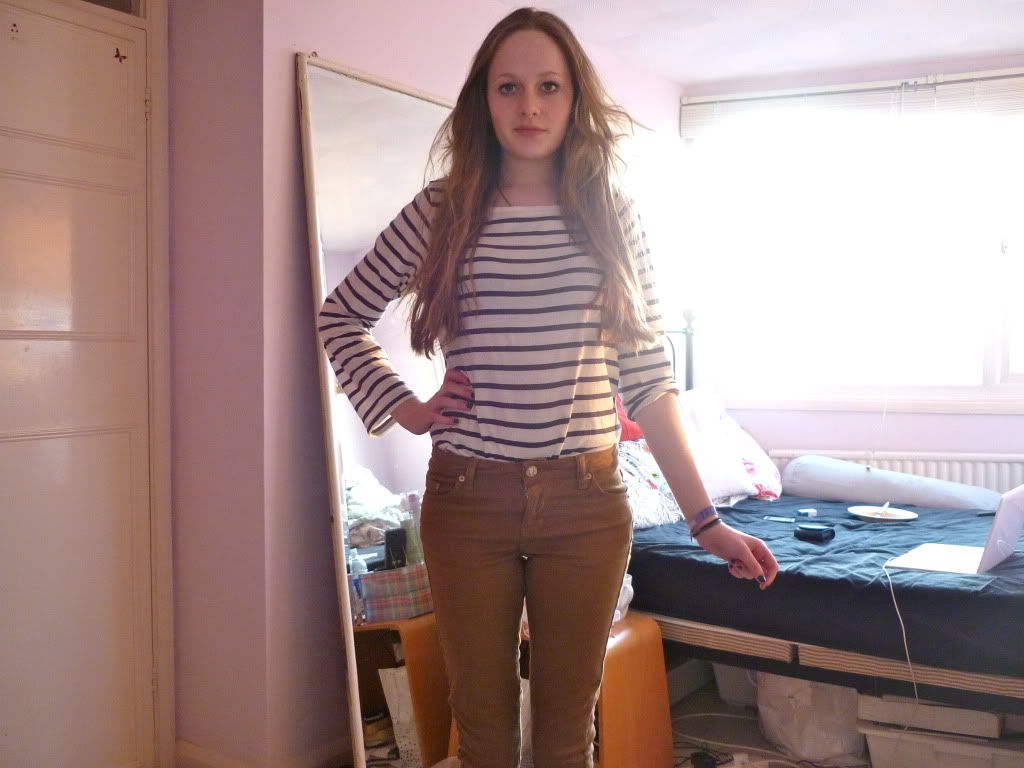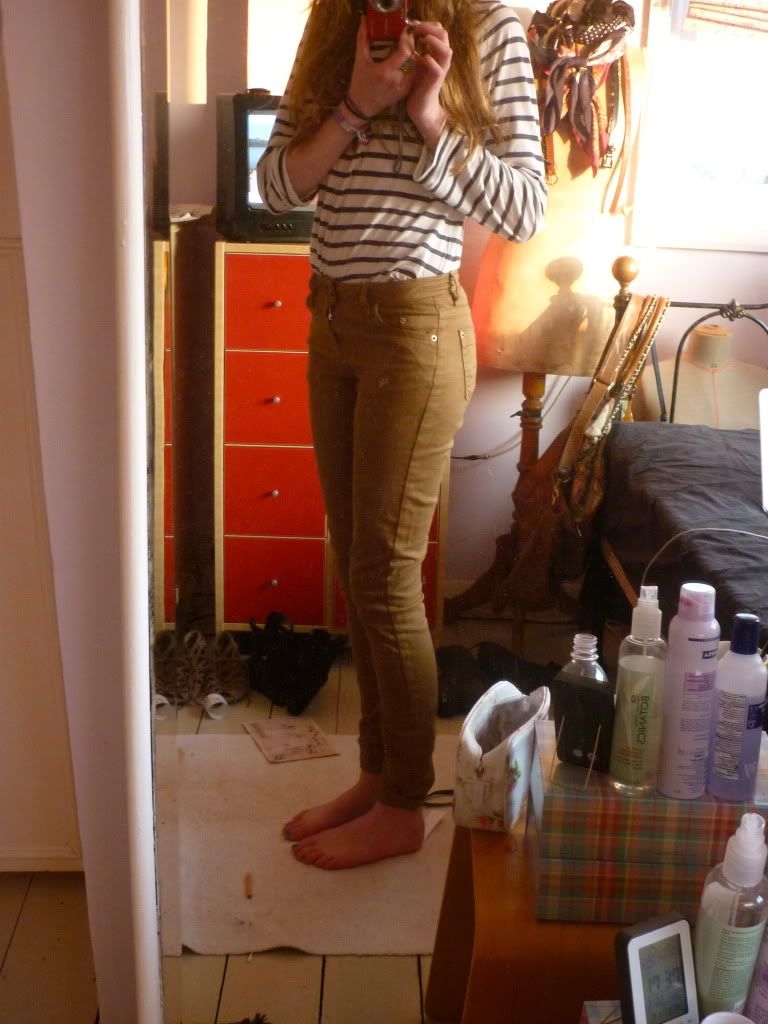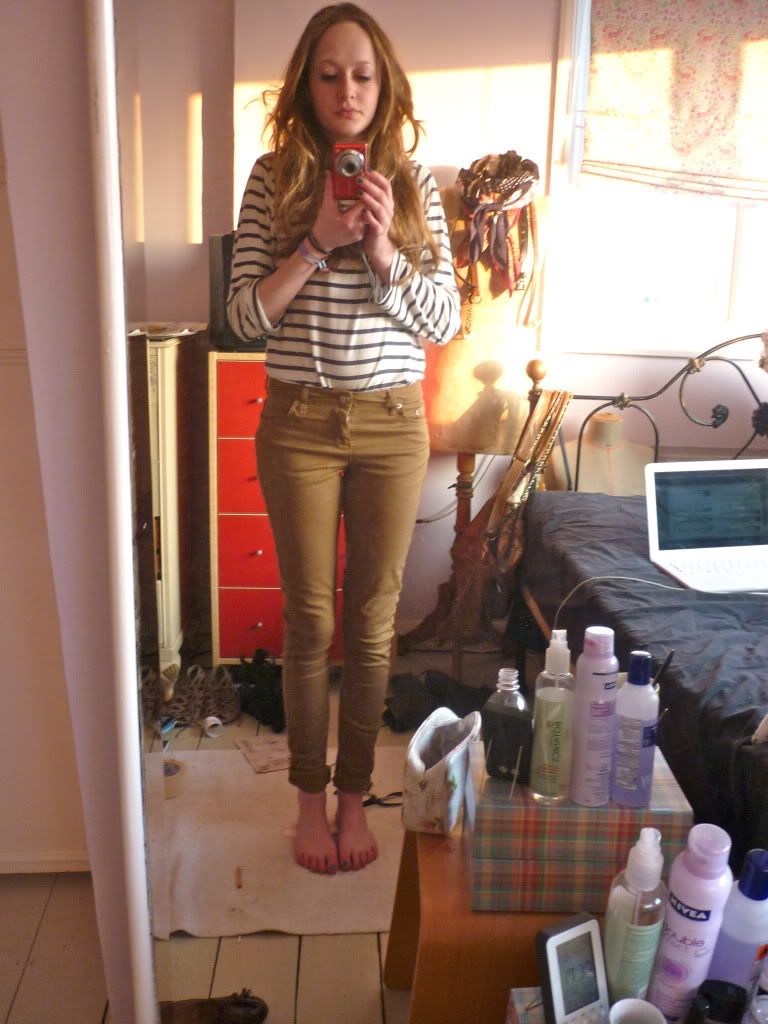 outfit i need your thoughts on. I am thinking off wearing it tomorrow! and seeing as i have never worn these camel jeans i think i need to! it's mean to be hot again tomorrow so i think i can wear the outfit without a cardigan. What do you all think? not amazing photos and i haven't tried it out with shoes yet but tell me what you think! can i be trampy and wear a top 3 days in a row? Hmm. Oh i want to show you all my new earrings!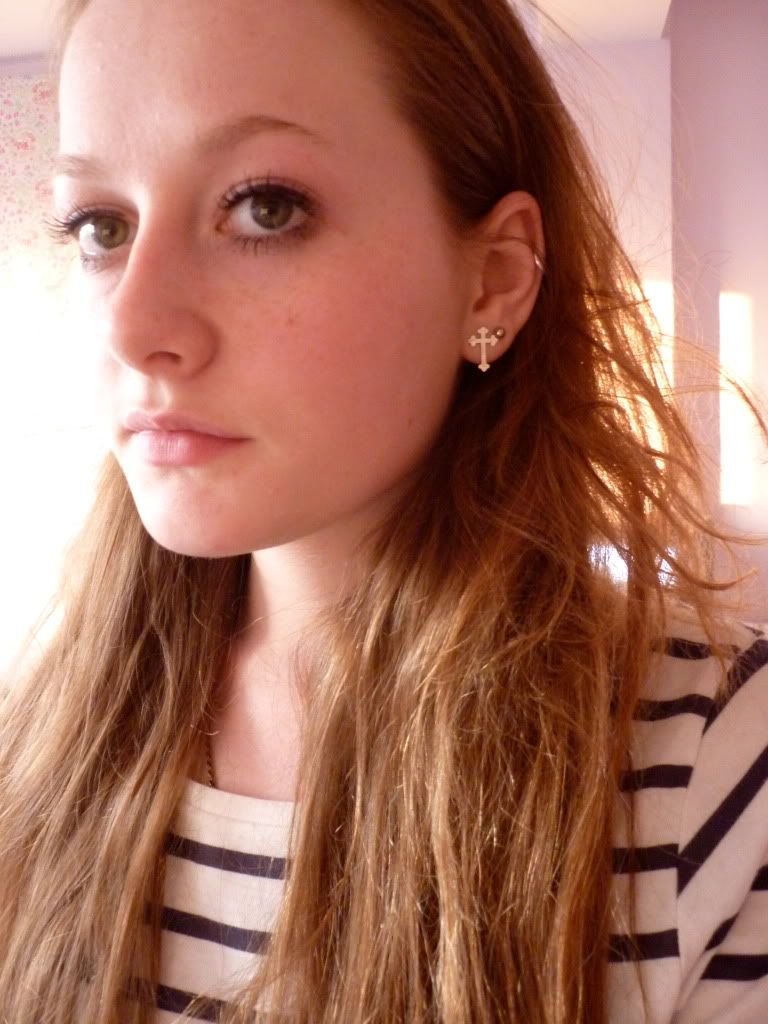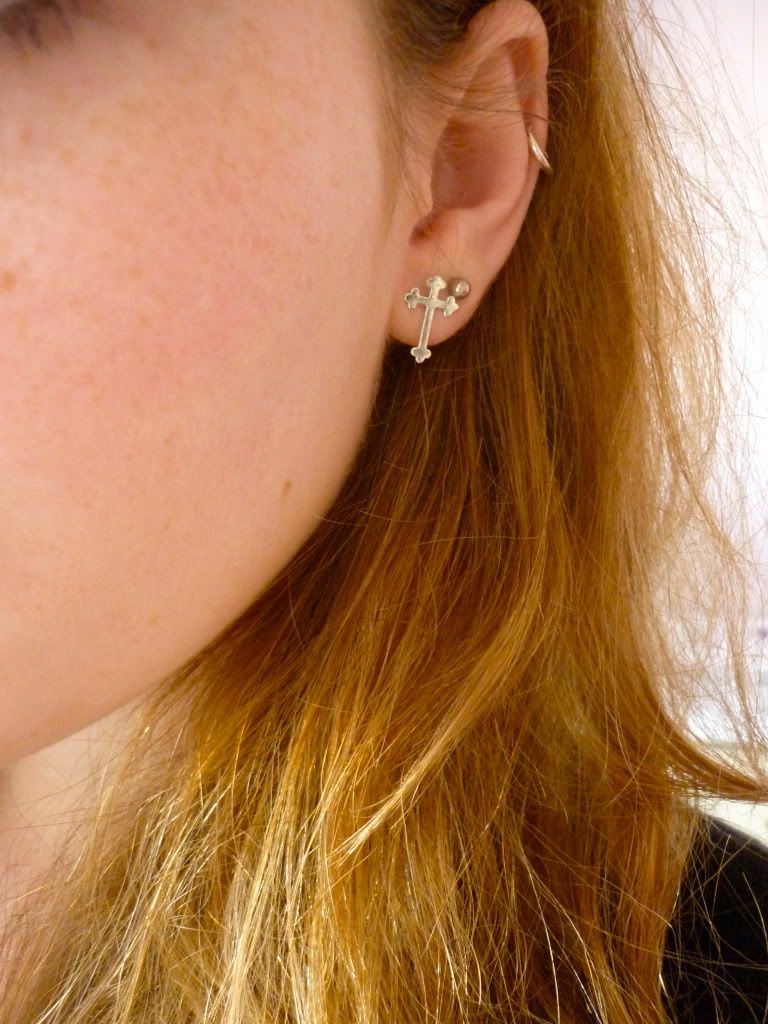 there actually my friends but I'm thinking off buying them off her! as i am in love. They we're from Urban Outfitters in the sale for £3! pretty good me thinks.
I've also re done my blog, cleaned it up a bit? what do you all think