fuck it's the 12th already! (excsuse my french) I cannon't believe that! Where does the time go.
today I'm feeling happy! I had a relaxing day today at college and left at 1 then just went shopping round town with a few of my college friends. I didn't get anything though! I was planning on getting a sheer shirt from new look but annoyingly they had sold out of the colour i wanted. I was not a happy person! I always wake up in the morning and think right I'm going to be adventurous and wear something different today. But it just never happens! I just stick to the same old clothes that i feel comfortable in. I have to say i did almost wear Jeans today! but i took them off just before leaving because i didn't think they looked 'right'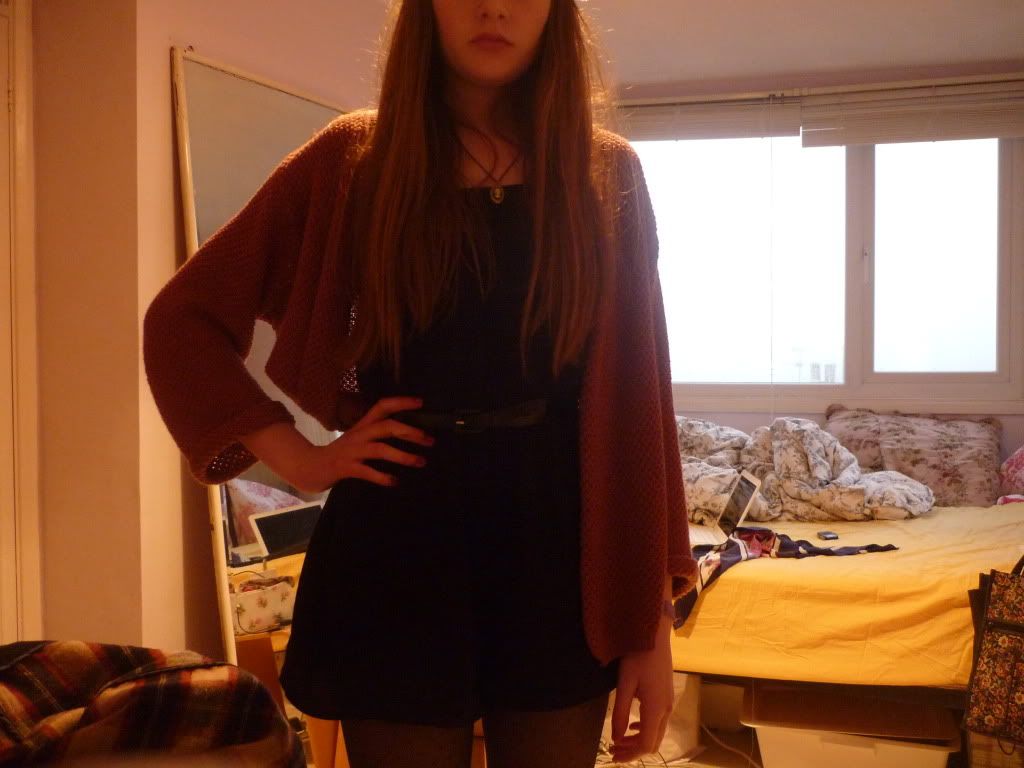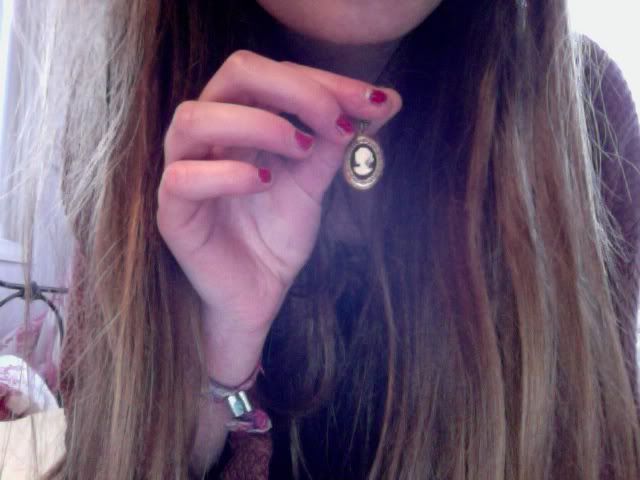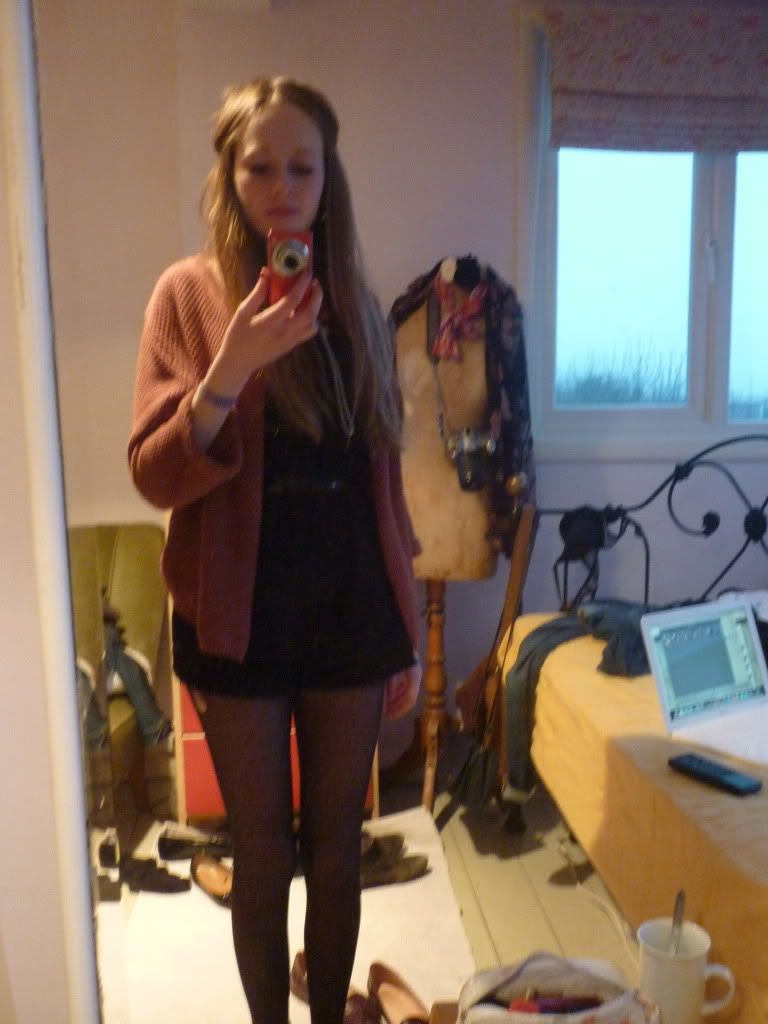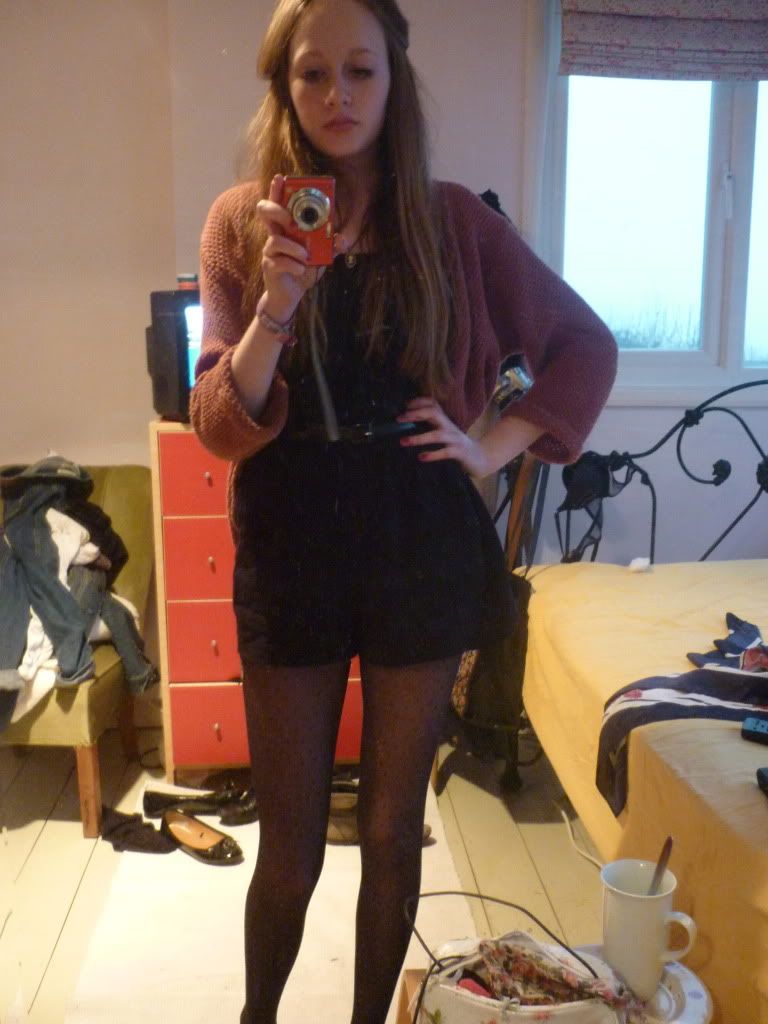 (sorry for the awful lighting on some of the photos!)

so as you can see i went for the safe option here! I wore my trusty black playsuit which i have to say i haven't worn in ages. Forgot how much i loved it. I wore it with my new cardigan that i can't seem to take off my back. It's glued i tell you! bit trampy me wearing it so much but it's a cardi it's not like it gets that dirty! and i do wash it when i don't wear it so y'know (trying to justify my point here guyz) i wore it with my black spotty tights again. Worth the £2 i have to say! great value. They have a few rips but not as much as i thought they would considering there from primark. and i wore my new necklace out aswell! still can't believe it was £1.50 it's just oh so cute. The nail varnish i have on in the necklace picture is my new Barry M nail varnish! it's like a dark red colour, I would look at the bottle but my friend is borrowing it at the moment so i can't! oh and i wore my H&M belt today that i have had for yonks. I haven't worn it in ages though so i thought it deserved to be worn!
Tomorrow i am determined to wear something different. I think i'll wear my jeans who knows. But if i do i'll wear it with the cardigan cause the colours go! ah dilemma. What do you all think? And I am excited as i am going to London Sunday and I'm sure I'll get some great things! I checked the bank today and i have £110 pounds to spend on clothes clothes clothes. Better spend it wisely