Well actually it's to take back or not to take back! I need you lovely people helps. I bought this dress from Topshop the other day and it cost me £40. Now if you know me well I am very stingy with my money and £40 in my eyes is a lot on just a dress, so i have to be certain on it. That is why i need your help! cause I'm not certain on it. I bought it in a size 6 petite at the time i didn't realise it was petite (maybe i need glasses who knows) and so yeah! I mean it fits perfect I'm just worried it's wrongly short as in you can see my arse cheeks. I'll let you be the judge of that!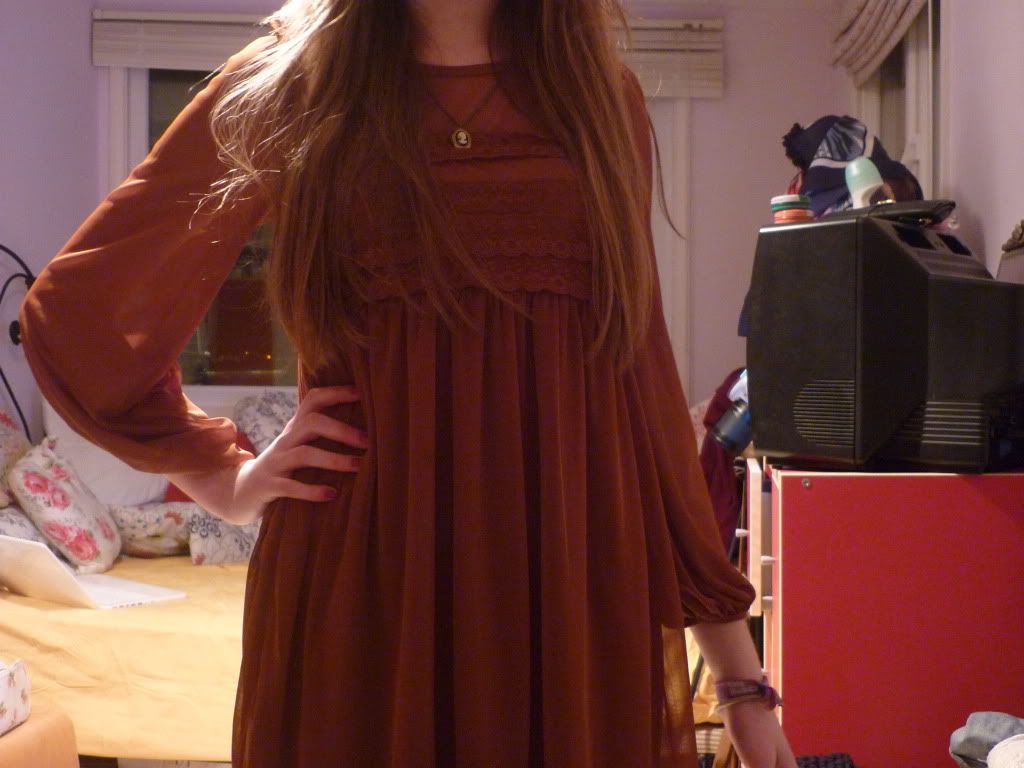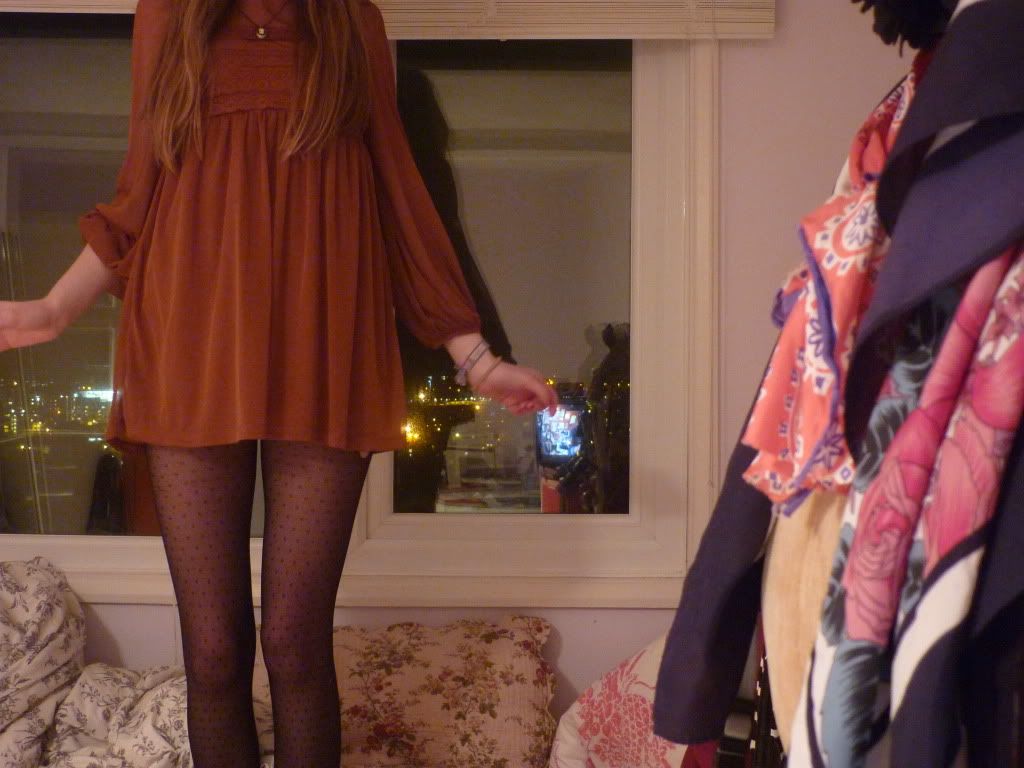 not great photos. Finding it hard to find a good place to take photos! But yeah this is the dress.. What do you all think? I'll also include some more photos of what i wore it with today! then you might get the gist of what it looks like normally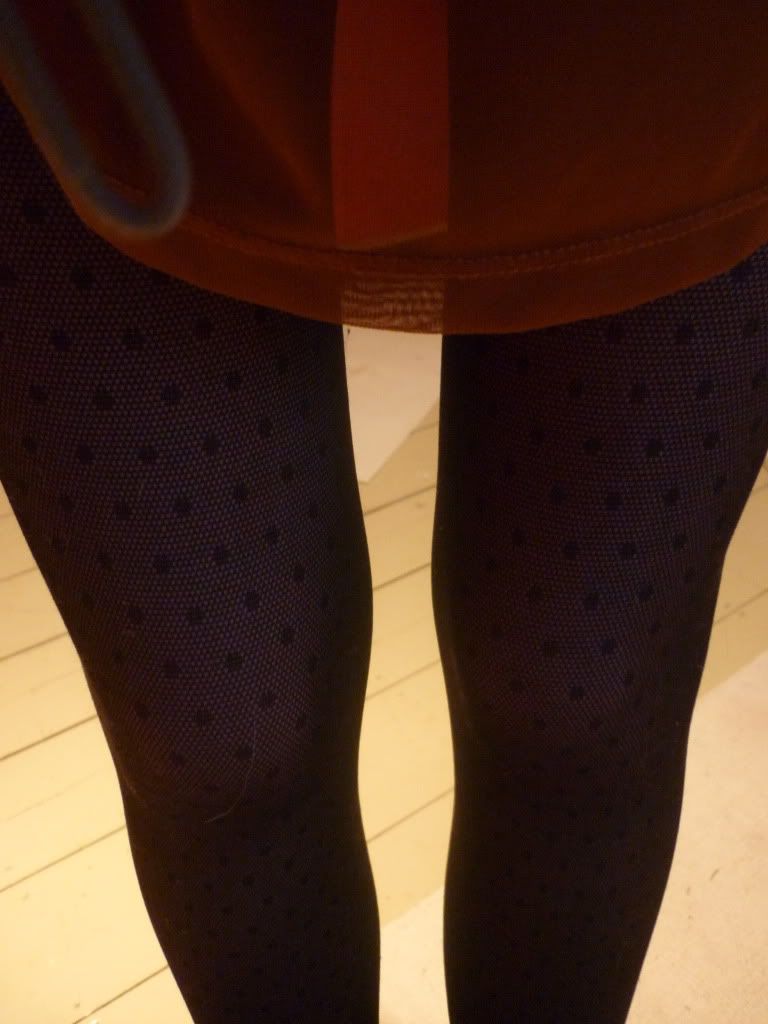 so thats what my outfit was today! I wore it with my new spotty tights which i love and I'm surprised they haven't ripped more then they have seeing as there from primark! I do like the dress I'm just not 100%! very undecided person me.
I also want to show you what i bought in primark today, typical i always find good things when i don't have much money on me! saw some great things in there today but this is what i bought
as you can see from the first picture it was only £1.50!! and i love it, it's a real locket as well. Defiantly a good thing from primark. they have some good jewellery in at the moment, And some good dresses and tops, i was actually impressed cause normally my local Primark is really bad with nothing at all.
I've just found out I should be going to London on Sunday so I'm looking forward to spending all my money! the last time i went to london i did a really good shop and got some great things. I've got about £100 maybe? So I'm sure i can get a few good things! I'm hoping to get over to
Jazmine
's local charity shop and vintage shops she posted about. My uncle lives close to there and I'm going there first before going shopping so i might pop round to the charity shop and see if i can snap up some good things!
So my day was a good day today, I had a lot of work load and i still do! I haven't really been on twitter or anything for the past 2 days, it's been a bit stressful! but I'm back to normal and i should do an outfit post again tomorrow, I'm thinking off wearing my new jeans that i haven't worn to college yet! one thing that did make my day bad was a argument i had with my friend, I was right in the end but you know they didn't see that and it's all blown out of proportion but i don't care! I can stick up for myself and i know i am right. (note to self DO NOT lend people money ever it'll just end badly)
Love, Rose