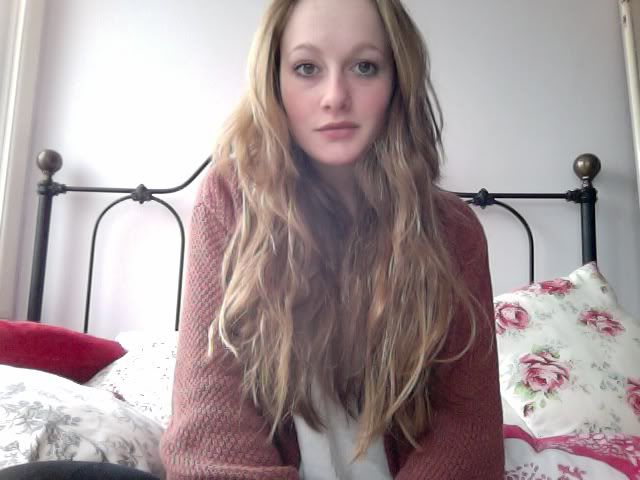 follow my Tumblr blog if you
Here
001. First of all I would like to apologise for being a bit boring this week! I haven't posted regularly and the posts i do do aren't really that exciting, I wasn't really getting into blogging last week! It was a stressful week at college (when is it not!?) so yeah. But i am back to my normal self now so i will be posting regularly from Monday
002. So my weekend has been a good weekend which is a surprise. Cause on Friday i thought nothing was going to happen but it ended up good! friday i stayed round my friends house just for a catch up. then i spent my day doing nothing and trying to get my work done. Which i have to say was unsuccessful! then last night i went to my friends and then loads of people turned up and it ended up pretty good! Feeling a little rough now. Vodka and red wine..NOT a good mix. And i have a lot of bruises from somewhere or something i don't remember. Oh well life goes on!
003. This week is a new start at college, We're going on to do a design/3D project, Which means it's not more life drawing!!! WOOO so happy about it. And the project is a shoe project so it's right up my street! Defiantly want to do something with shoes when I'm older. My mum is dying for me to be a shoe designer but i doubt it'll happen! I'd rather do more fashion and textiles then shoes. Even though that is fashion. I don't know! I'm rambling
004. I'm getting my mop of hair cut today. Finally! It's in desperate need of a cut it's all dead at the bottoms with split ends. I'm not getting much off the length cause i like how long it is at the moment but I'm getting my fringe cut shorter so that it's not longer behind my ears. I prefer it shorter
005. i wrote this post saying that i got 200 followers and then i lost a follower. Maybe i should stick to not saying anything about followers, Cause you know what..It's not all about that! I don't mind if i have 1 follower or 1000 i just like to think people listen and read what i write and relate to me. thats what it's all about! I personally think.
006. I'm also hoping to do a video soon! I love watching blogger videos they are really entertaining! It might be a weird think to say but i love finding out what people sound like in real life? If you get me! It's good. So I'll hopefully get that done this week. I know i say this every week but i find it hard doing one (I'm ALOT shyer then i thought) and my family are always in so I'd rather do it without them cause they might think I'm a bit weird talking to my laptop so hopefully that'll happen this week. Any suggestions on what i should do the video about? Otherwise I'll probably ramble on like i always do about nothing and it wont be much of an exciting video.
If you read all that then i salute you. Thank you all again and I'll hopefully be back to my less boring self on monday! I promise
5 to follow
I just want to say how sad it is that Irene has felt the need to delete her blog!! she was such a lovely girl and i loved reading her posts and speaking to her. She always had the time to comment on my blog and was such a nice person to me. Some people are just horrible aren't they? Lets hope she comes back soon :(